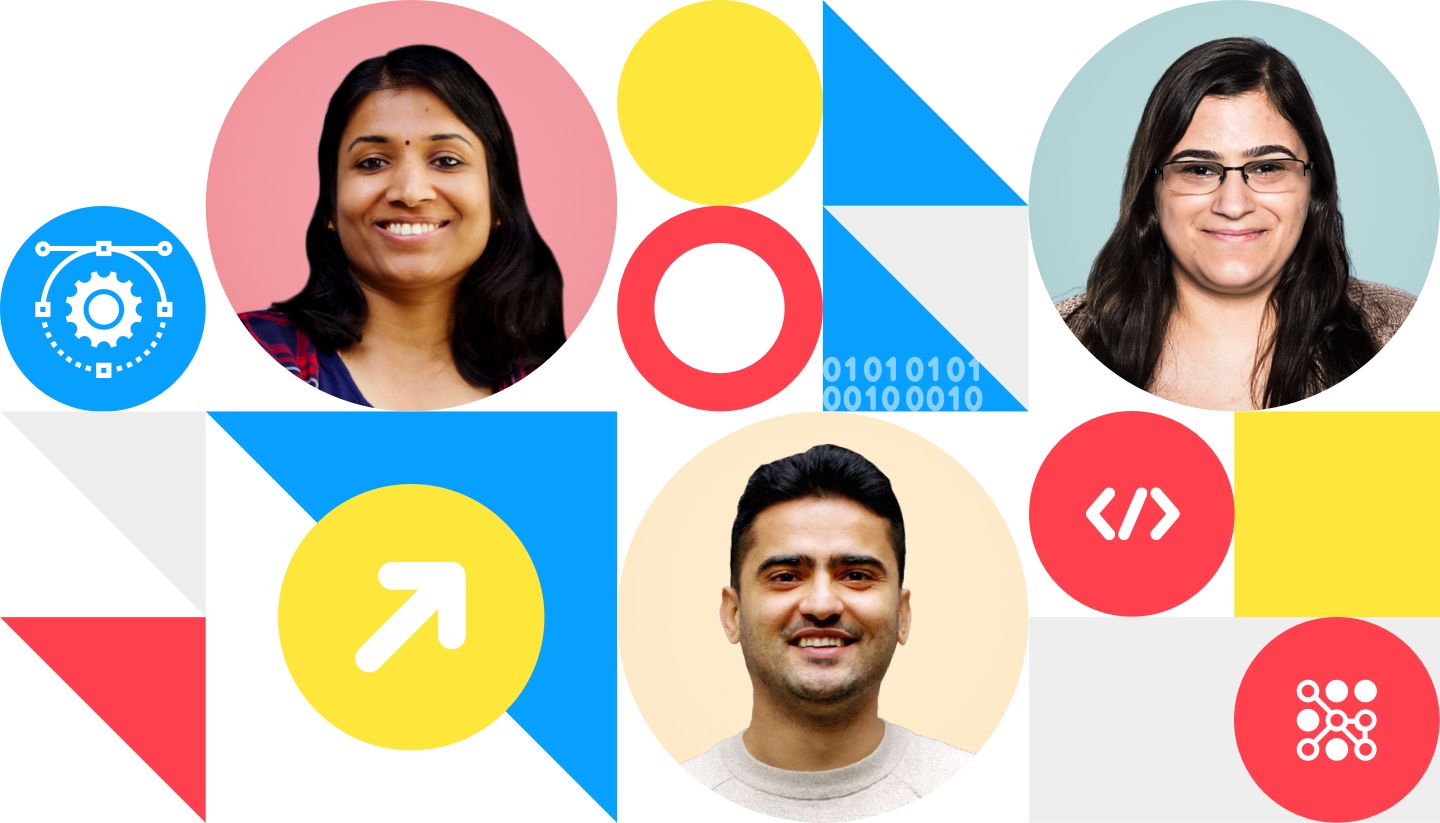 Your Passion is Paramount
Join a community where you're encouraged to take risks, experiment, and learn from your mistakes and successes. Working as part of a cross-functional team, you'll learn from others, teach those around you, and drive transformative digital change for some of the world's biggest brands.
Solve big problems. Create impact. Shape the future.
That's what we do for our clients. Here are some examples.
Transform Your Engineering Career
Cutting-edge technology. Complex problem-solving. First-class training. Unrivaled culture. Here, you'll do your best work. Along the way, a well-balanced life is encouraged and opportunities to learn new skills and grow your capabilities are, quite literally, at your fingertips.
Software Engineering

You'll work with an agile team to develop, test, and maintain digital business applications.

Experience Engineering

You'll build interactive and engaging digital experiences.

Production Engineering

You'll bring innovative technology and business solutions to the market, quickly, using agile methodology.

Data Engineering

You'll turn complex ideas into end-to-end solutions using the latest data technologies in the industry.

Platform Engineering

You'll develop high-performing and scalable enterprise applications using leading cloud platforms.

Cloud Foundations

You'll build secure and performant IT foundations with agility and scalability.

Quality Engineering

You'll design, build and deliver automation test frameworks and solutions where quality is a full team responsibility.

Data Science

You'll apply AI/Machine Learning to solve complex business problems and drive value for clients.

Data Analytics

You'll drive client business performance through digital insights and data-driven storytelling.

Accessibility

You'll ensure the experiences we create for our clients are inclusive and benefit everyone.
Thrive in a people-first culture
We believe everyone brings something special to the table, and every voice matters. Hear from fellow global engineers about their ongoing journey with Publicis Sapient.
"The most enjoyable and challenging aspect of Publicis Sapient is our culture of growth. I am constantly able to upgrade myself in the latest technology trends that drive impact for our clients, and I am excited to be part of the PS direction in FinTech."

Salvare
Software Engineer

"My work here satisfies me on one hand and challenges me to do more on the other. At Publicis Sapient, I'm able to pursue my passion for solving new and complex problems without sacrificing my personal life."

Sharmithsa
Senior Manager, Data Science

"We have a powerful Engineering team here at PS. The project I am working on is empowering one of the largest banks in my country by enabling it to send faster and more intelligent notifications to millions of customers."

Yashi
Data Engineer

"At Publicis Sapient you own your career growth. You have the opportunities both for specializing within a certain area and for broadening your knowledge."

Caroline
Senior Salesforce Consultant
Looking for the latest openings or want to get rewarded for recommending a peer?